UNO™ Hydraulic Pumpjack
The evolution of artificial lift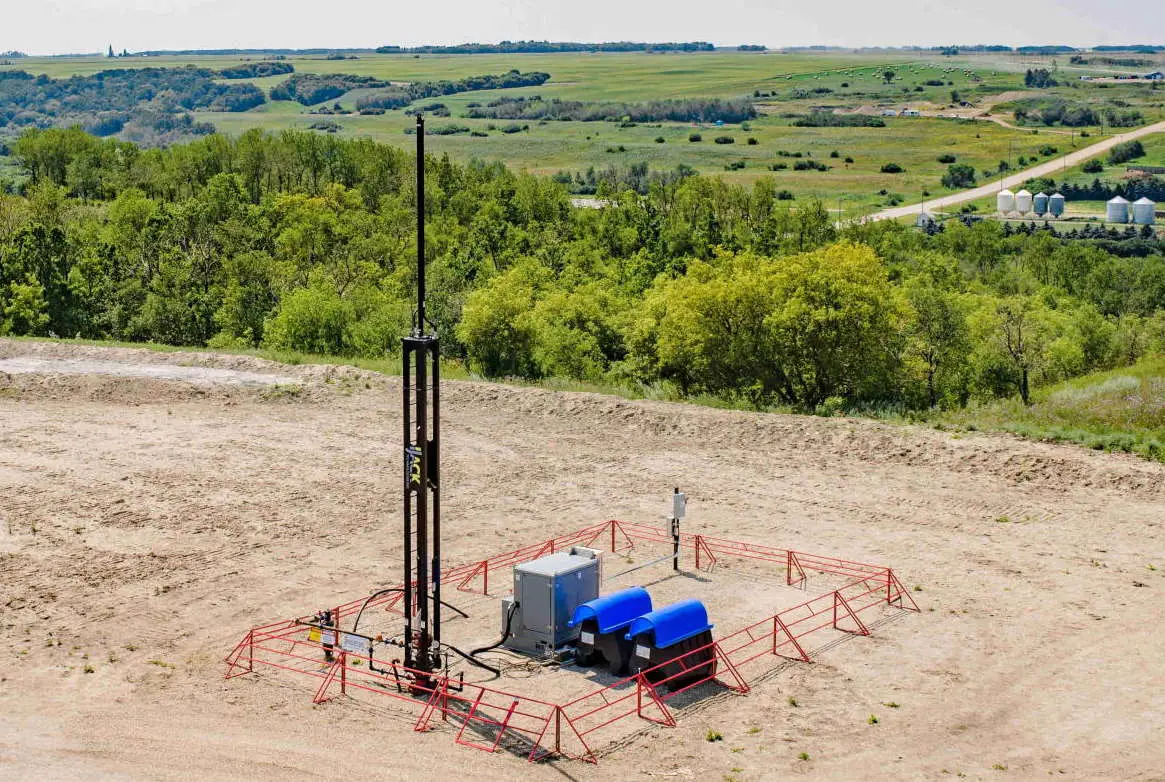 IJACK™ UNO automated hydraulic lift technology is a game changer – designed to increase efficiency, enhance production, and offer more control and precision on every well.
With up to 18,000 pounds of load capacity, 144" of adjustable stroke and speed, IJACK™ UNO gives you the flexibility to handle a wide range of target production rates. UNO's built-in automation and long stroke design will optimize bottomhole pump efficiencies, extend equipment run time and improve overall performance.
YOU DON'T NEED TO BE ON SITE TO BE IN CONTROL.
IJACK™ UNO features an advanced technology interface installed at the wellhead for unprecedented control. Production settings are continuously optimized using IJACK™'s sophisticated pump fillage monitoring technology, push button stroke length adjustments, automatic pump tap tools and dynamometer card. IJACK™ UNO has the ability to automatically adjust its own stroke speed from 0.1 to 5.2 SPM, while maintaining full 144" stroke to minimize wear and maximize pump efficiency.
IJACK™ UNO allows you to:
Perform on-screen programming
Set automatic or manual stroke speed with the touch of a button
Set automatic pump-off control to maintain fluid level
View a bottomhole pump card
Troubleshoot with on-screen alerts and alarms for components such as stuffing box containment and flowline pressure switches
OPTIMIZE PRODUCTION. MAXIMIZE EFFICIENCY.
UNO's onboard software automatically detects changes in operating parameters and adjusts accordingly. Advantages include:
Reduced downhole wear and decreased potential gas locking
Ability to maintain a constant pump fillage
Stroke length is set on-screen
Independent control of upstroke & downstroke speed to minimize energy usage
Self-adjusts to dynamic fluid levels for optimized well performance
Self-monitoring software identifies concerns and manages settings to extend component life
Automatically restarts upon the event of an AC power loss or failure
Integrated intelligent 3-phase power protection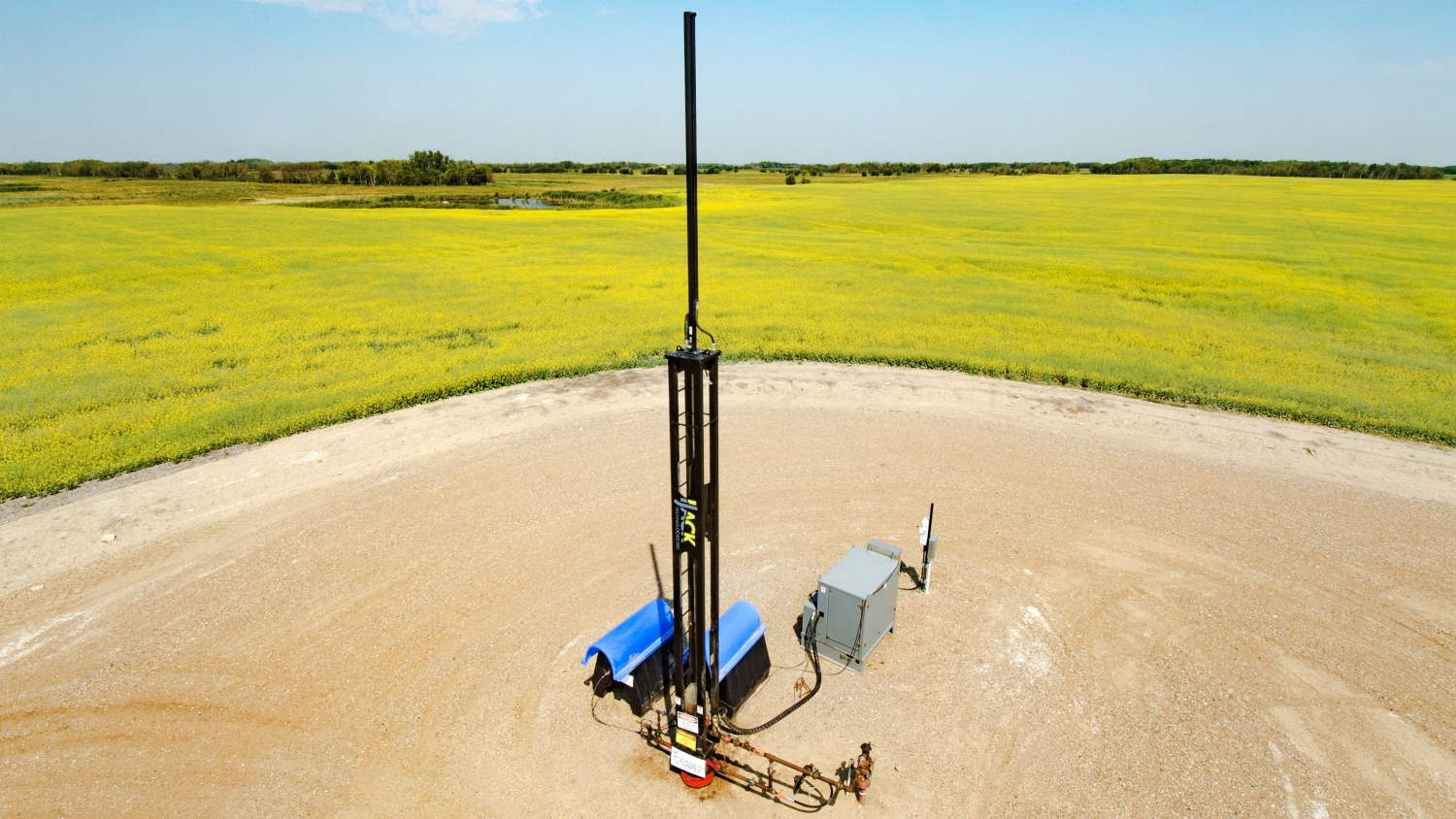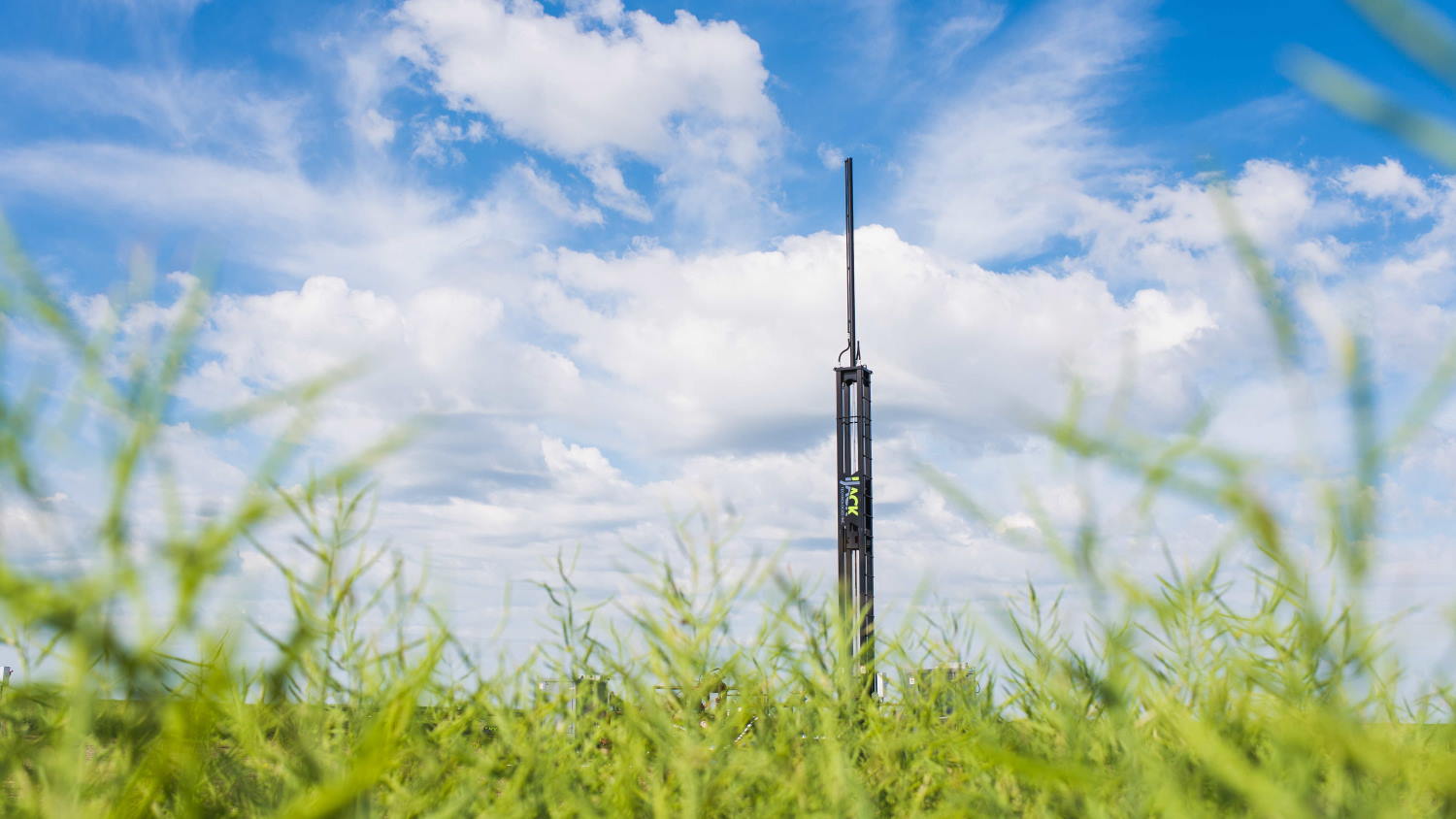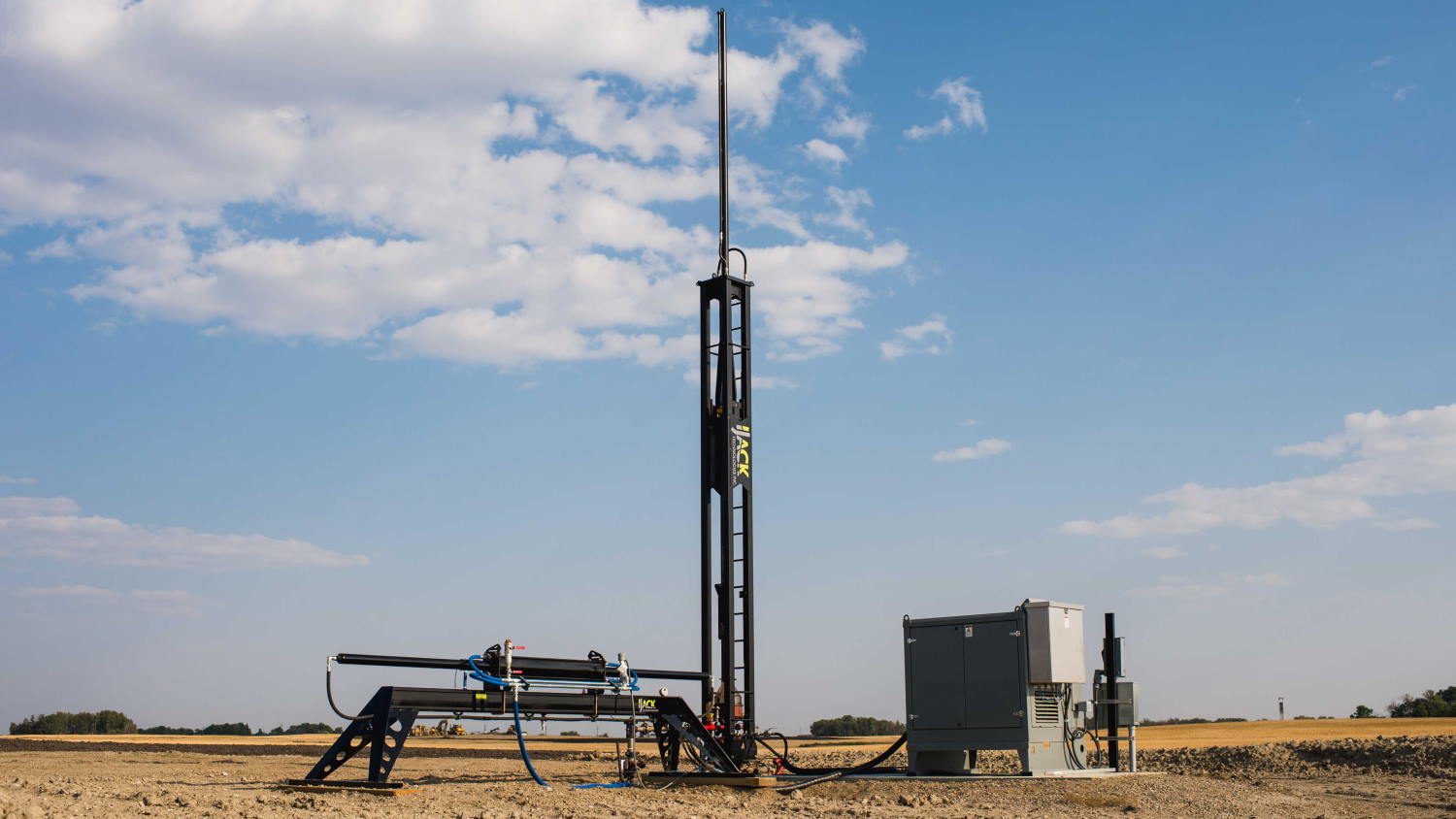 ADDITIONAL FEATURES
Adaptable to most wellhead and downhole designs
Pressurized oil reservoir ensures a sealed and contaminate-free system
Premium kidney loop filtration and cooling system maximizes component life
Integrated pressure transducer for on-screen load readings
Safe and simple two-piece technology including IJACK™ UNO's wellhead structure and power unit
Interchangeable electrical components for specified horsepower and service voltage
Designed and proven for extreme climates with a +40˚C to -40˚C operating temperature range
Installed in less than two hours with minimal wellsite preparation
Low maintenance and overall cost of ownership
Three-year limited parts and labour with five-year structural warranty
---
Keeping you on top of well performance.
No matter where your site is. No matter where you are. You are always in control. IJACK RCOM™ remote control and monitoring shows you precise, comprehensive, up-to-the-minute operating data, historical trends, compression cards, alarm logs and the ability to remotely control your units.
RCOM also includes an alerting system via email, SMS text messages, or phone calls to alert you of any problems such as power outages, or potential problems such as suction pressure spikes, and guide you on steps to be taken. Custom alerts can be created for any metric of interest, and configured from myijack.com.
Armed with this key information, you can analyze data and make the required changes to improve performance, efficiency and profitability.
Learn More About RCOM