EGAS™ Controls Casing Gas Pressure
Safely, independently, efficiently
RELIEVE PRESSURE. OPTIMIZE WELL PERFORMANCE. INCREASE SAFETY. PRODUCE MORE OIL AND GAS.
IJACK's advanced automated stand-alone gas compression system is the simplest solution for relieving casing gas pressure for improved well performance. It is also a vapor recovery unit for tanks and vessels. Simply tell EGAS the casing or tank pressure you want to achieve and it adjusts automatically to meet your goal. No scrubber or VFD required. Gas-associated fluids? No problem. EGAS will handle the fluids and discharge them into the flowline.
SET IN PLACE AND LET EGAS DO THE REST
EGAS is designed to lower casing pressures on one or multiple wells to increase production. It can also be used on gas lines at headers and satellites. EGAS does not depend on the artificial lift system speed since it operates completely independent of the pumping unit(s). EGAS will automate its speed to achieve and maintain a target casing/ intake pressure while safely compressing casing fluids and gas without the need for a scrubber. EGAS is also the quietest and most efficient compression system on the market.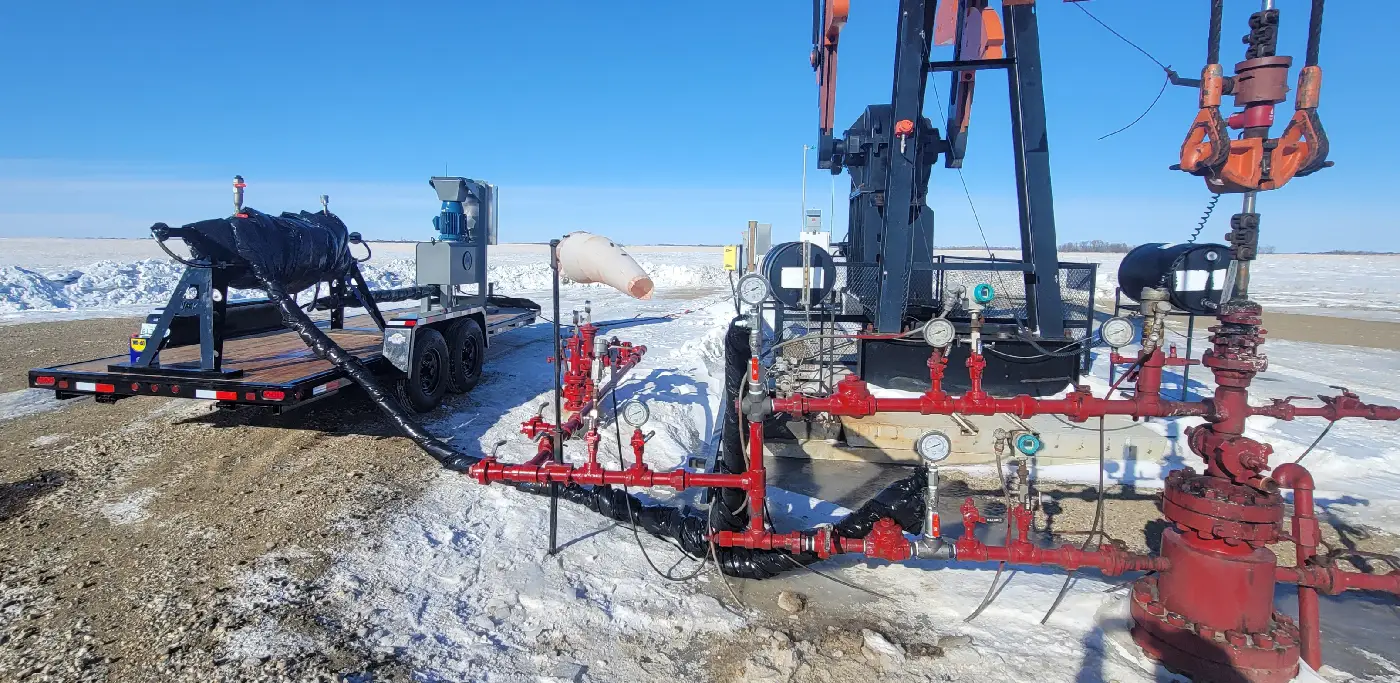 GREATER CONTROL AT THE UNIT OR WHEREVER YOU ARE
EGAS features advanced automation and an interactive digital display to keep operators fully informed of the unit's operation while allowing them to adjust targets and shut down triggers such as:
Set target casing pressure
Set speed to automatic or manual
View intake and discharge pressures in real time
View compression cards and check-valve operation
Set low suction and high discharge pressure limits
View alarm logs both on-site and on RCOM
Auto-restart after power failure settings
Manage external ESDs
UNLOAD, TIE IN AND DROP YOUR CASING/INTAKE PRESSURE WITHIN MINUTES
EGAS is designed for safe, fast and easy deployment and start up. The entire system can be safely installed and compressing gas in less than three hours. Setup requires only a picker / boom truck, a local crew of two, and an electrician. As quick as it can be installed, EGAS can be removed and re-installed at a new location within hours. Set up parallel EGAS units to handle initial high volumes, and relocate them as volumes decline.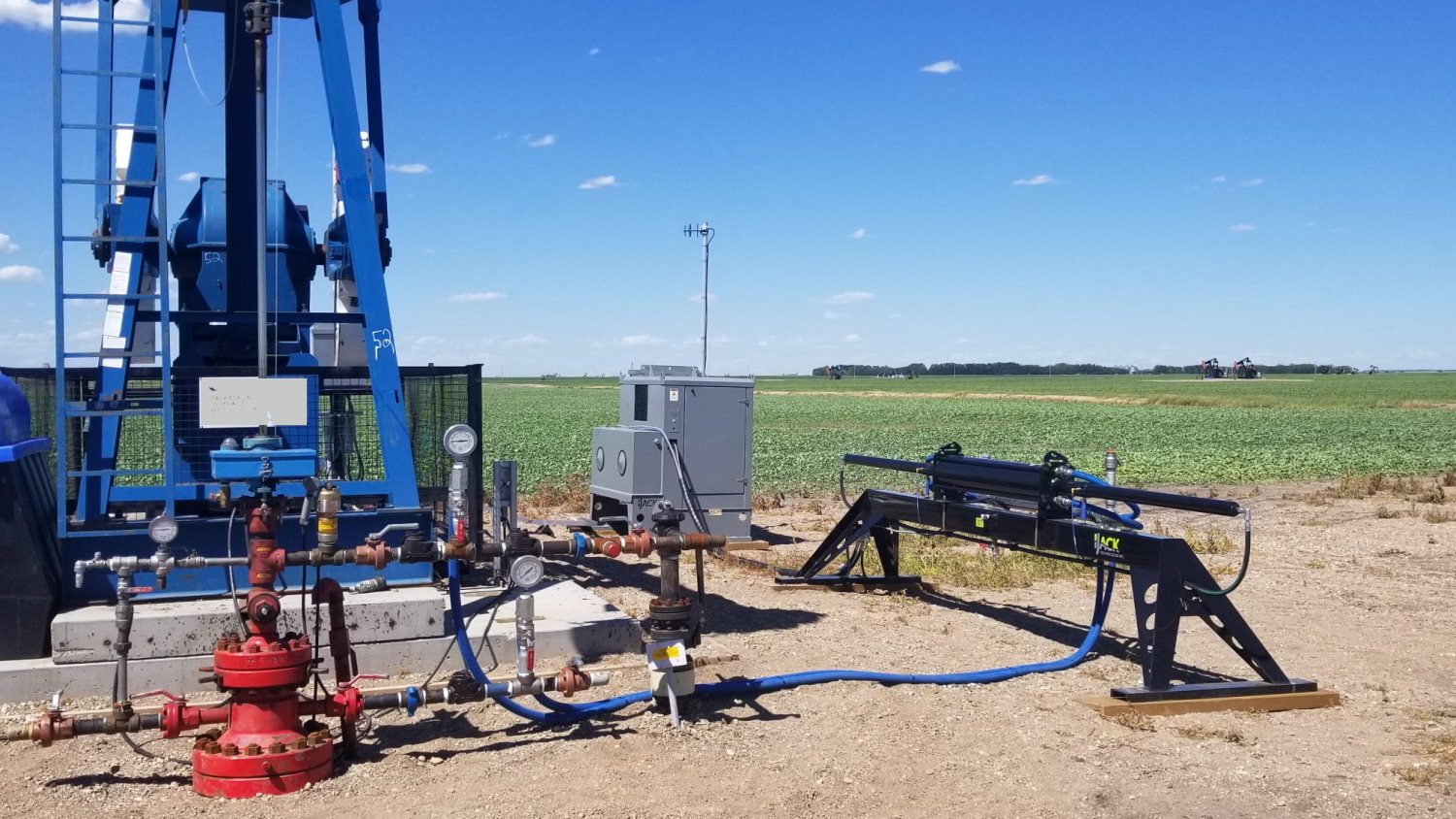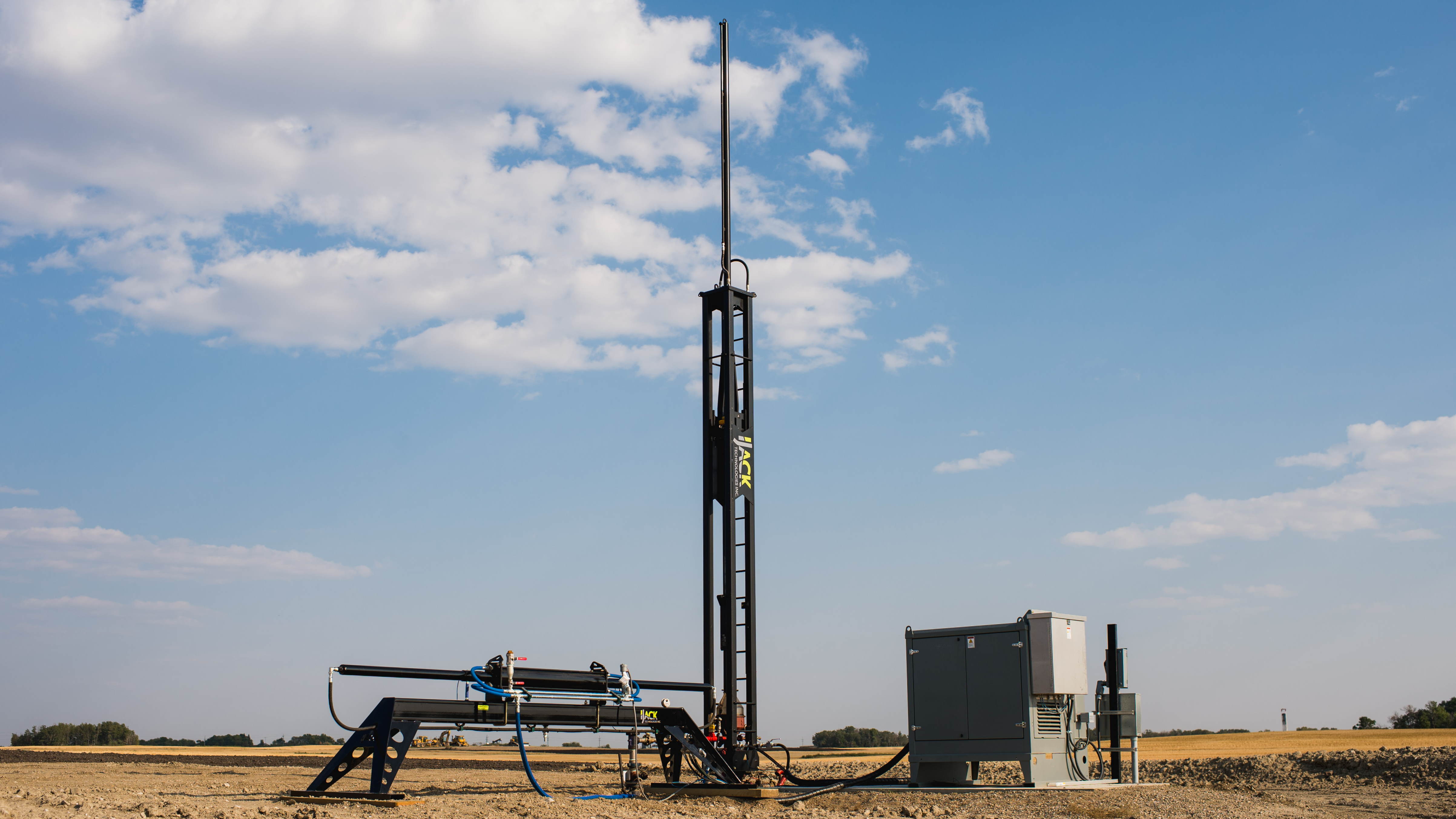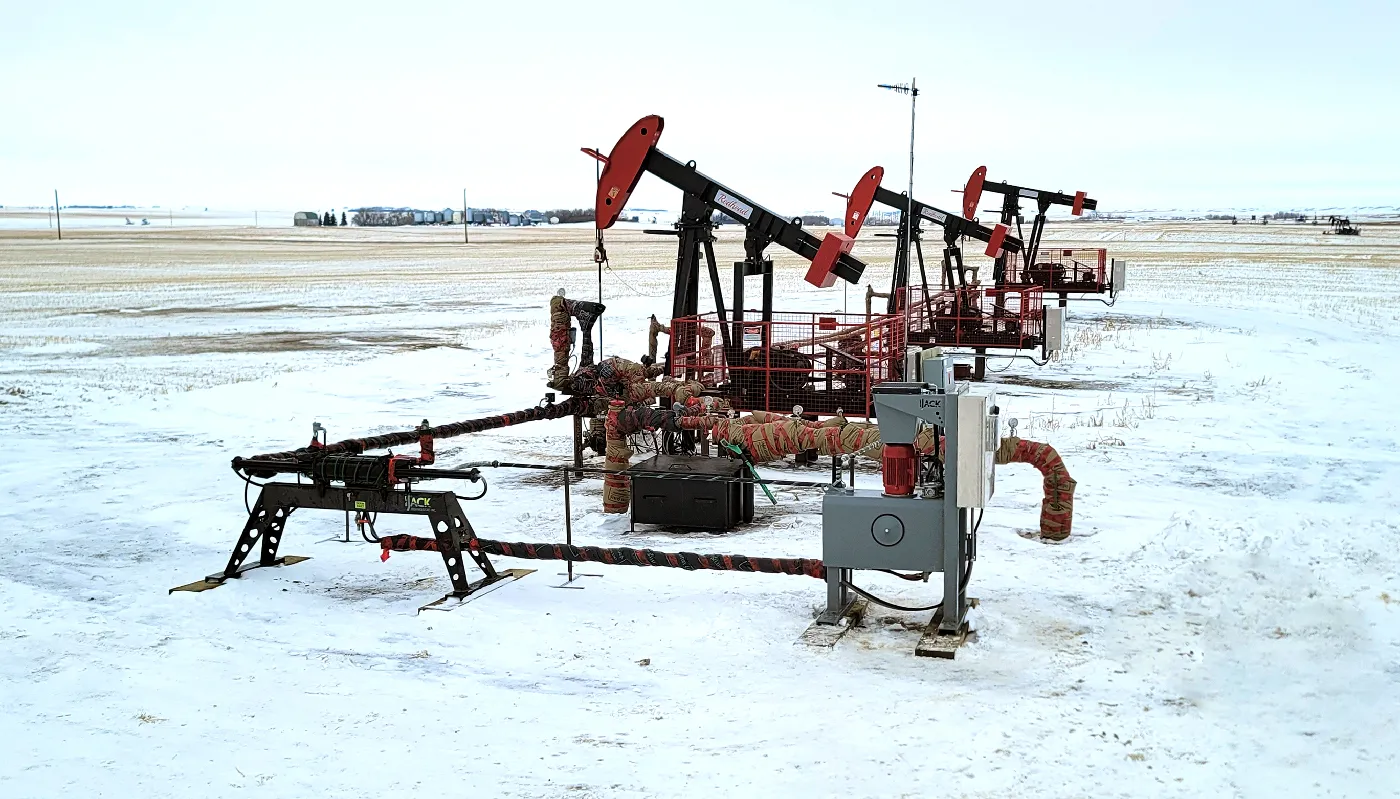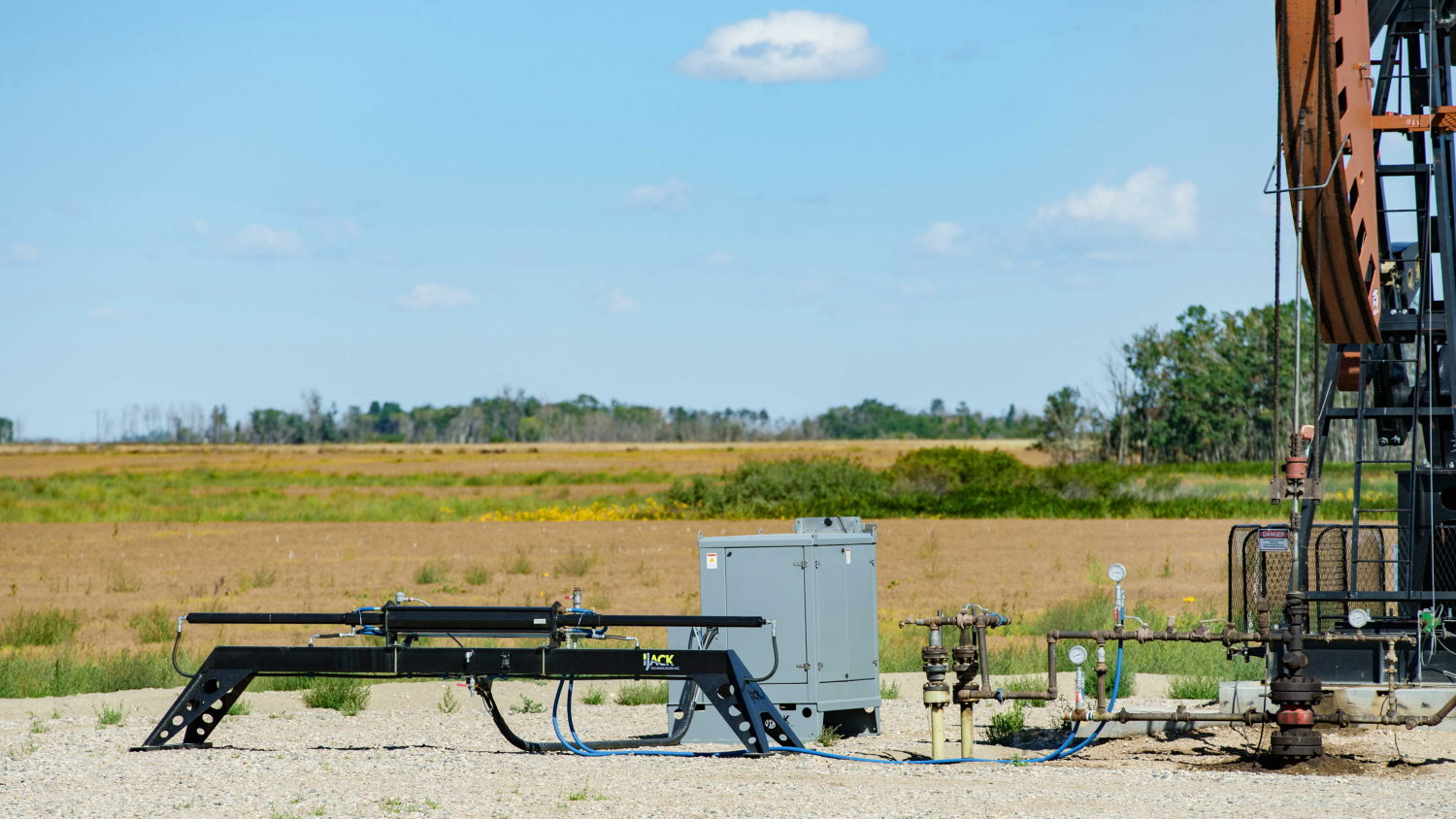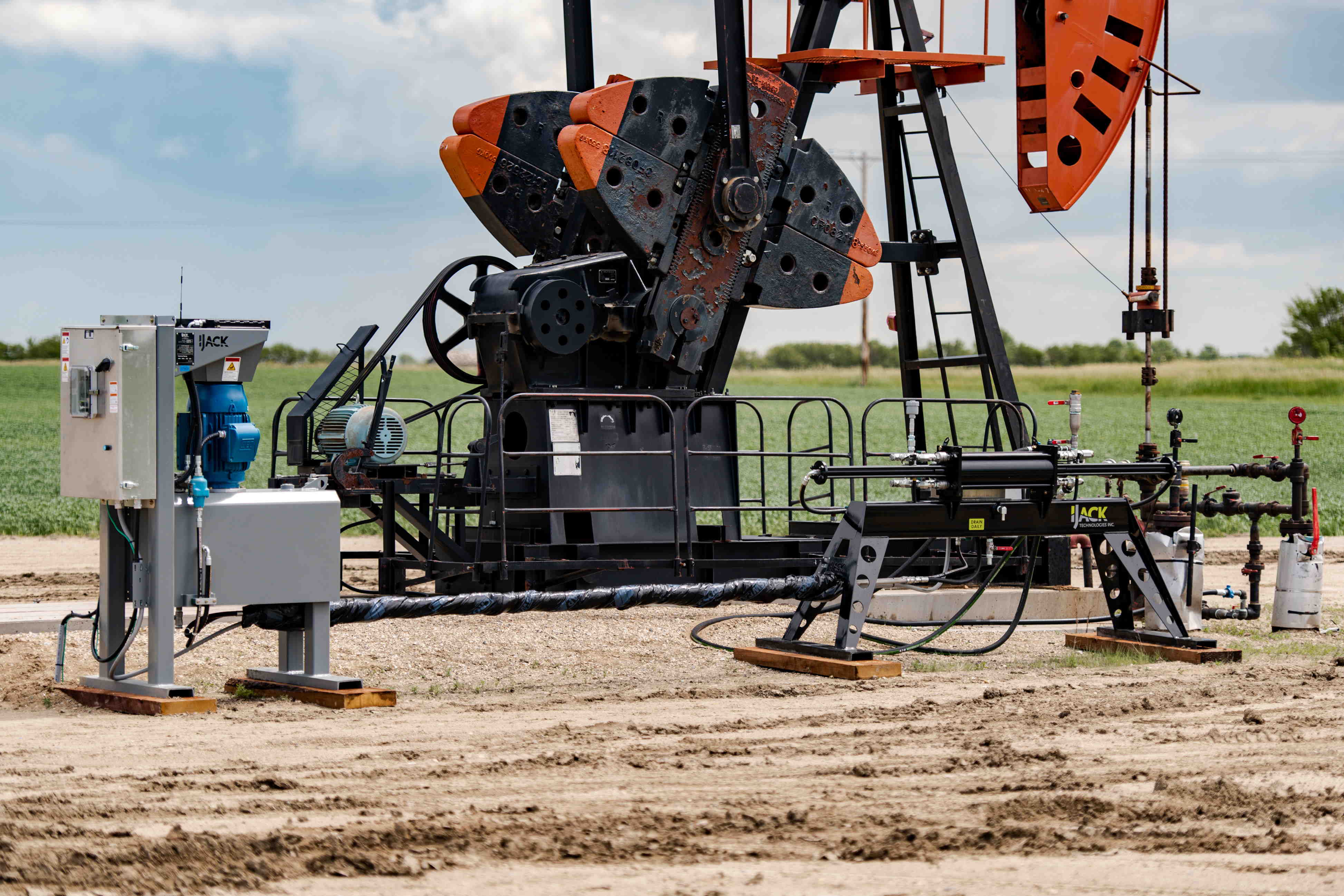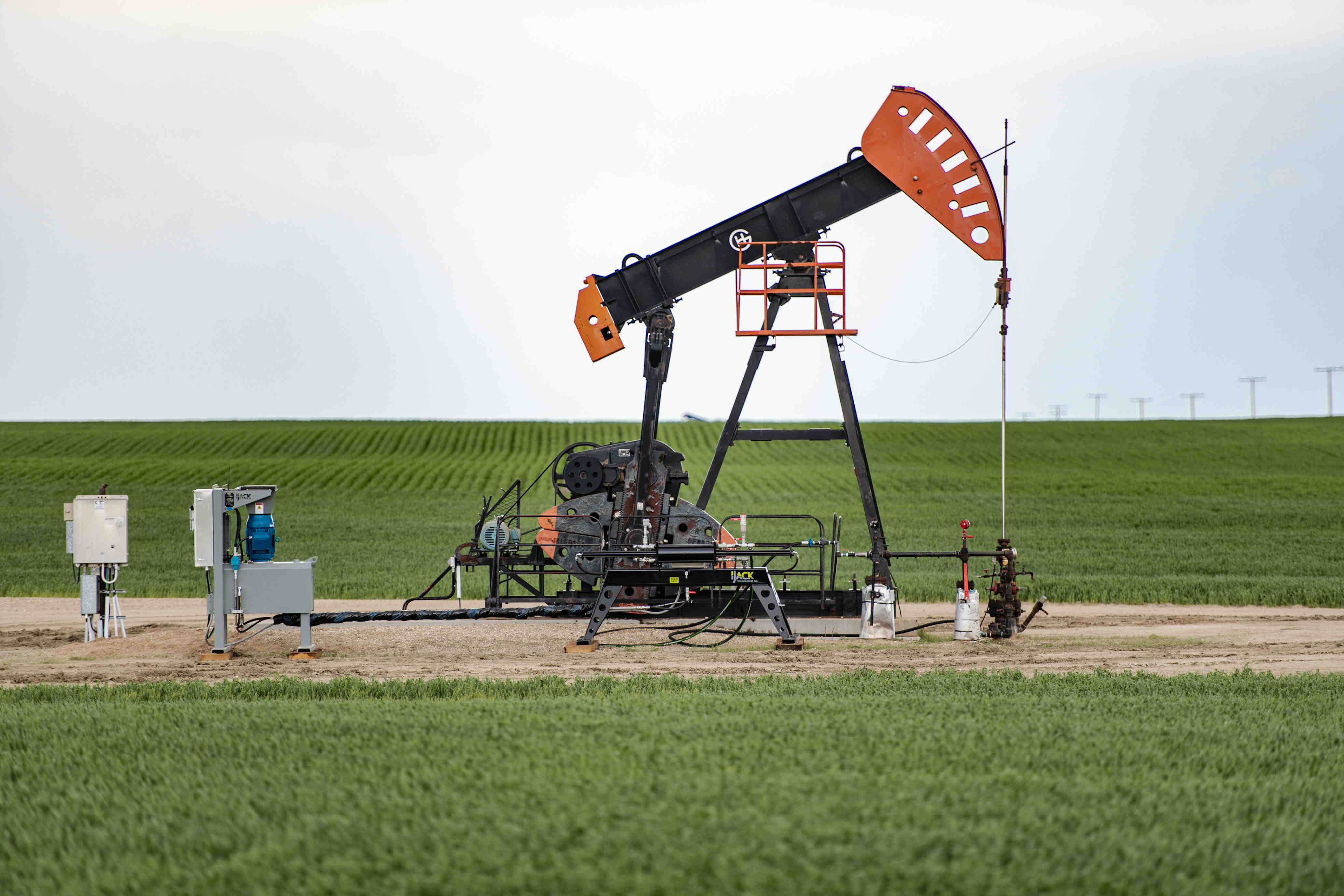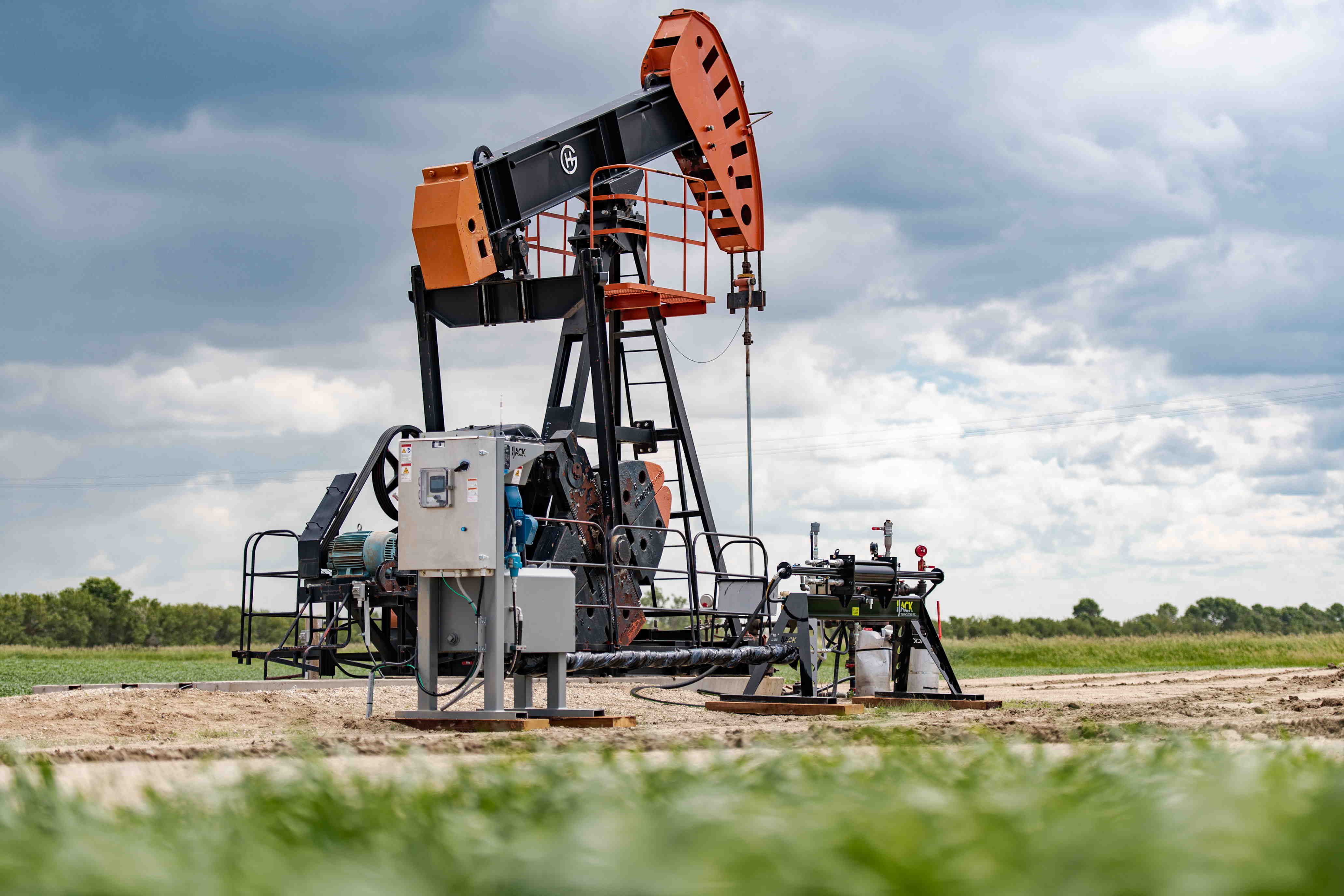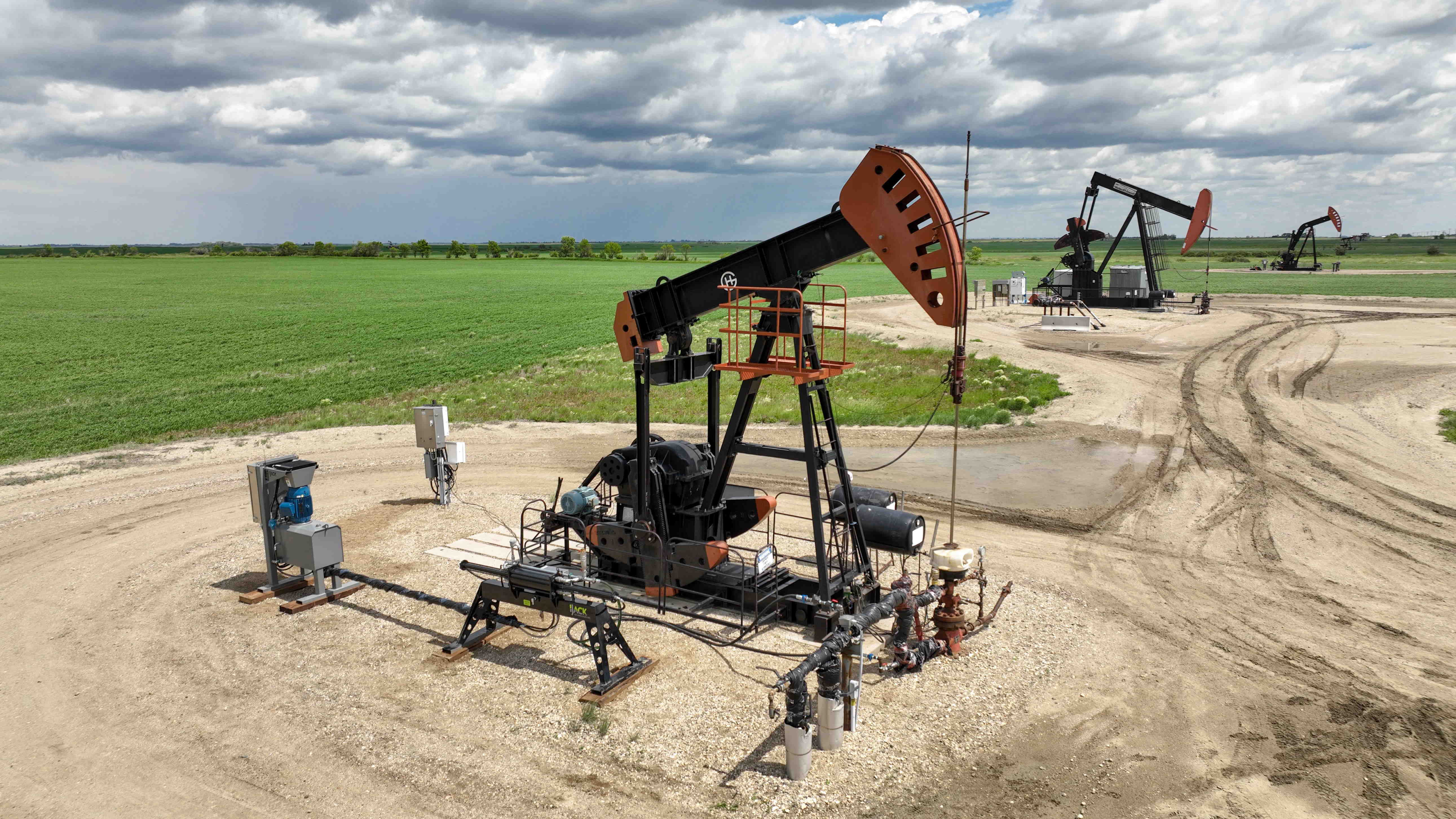 GENERAL EGAS FEATURES
6" to 18" EGAS models to choose from
Parallel set up to handle greater start up volumes, and then redistribute units on decline to use equipment efficiently
Compact footprint
Fully serviceable and resealed in the field
Built in North America
Runs at lower speeds and hydraulic pressures, maximizing run life
INSTALLATION FEATURES
No site preparation required
Minimal pipefitting required
Easily tied into flow lines with no hot work required. Installed by a local two-person crew, picker/boom truck and an electrician
Complete tie-in kit supplied with the unit. EGAS can easily and quickly be relocated to new sites in a matter of hours
EGAS units can be tied into IJACK's UNO hydraulic pumpjack, using the same power unit to pump the well and lower casing pressure
LOW COST OF OWNERSHIP AND WORRY-FREE
EGAS requires minimal supervision and maintenance. We recommend a yearly preventative maintenance service which is done in the field in a few hours with a local service crew of two. Minimal downtime and cost. Operators can rely on the IJACK service team 24/7 for training, on-location service calls, over-the-phone troubleshooting, parts, etc.
ADVANTAGES of the IJACK EGAS over competitors' units
CL1 DIV2 Compressor Unit
Explosion-proof rated enclosure on compressor unit
Patented buffer chamber preventing return of gas to general purpose power unit
Buffer chamber also eliminates cross-contamination of hydraulic and process fluids, avoiding continuous hydraulic oil leaks and contamination damaging the hydraulic pump
User-friendly automation and control with remote two-way control system at no charge
Low noise levels (hydraulic pump submerged in hydraulic oil)
Shifting valve installed in explosion-proof enclosure (reduces external noise)
Proven long life - spring-loaded gas rod seals
Optional 10hp 480 single-phase motors
PATENTED TECHNOLOGY (US AND CANADA)
IJACK's patented proprietary design includes a position control system developed to maximize compressor efficiency, and a buffer chamber design that isolates the hydraulic system from the gas compressor system - eliminating cross-contamination of fluids and extending the hydraulic fluid and seal system run life. You will only find these features on IJACK's EGAS casing gas compression systems and XFER multiphase transfer and booster pumps.
SERVICE
POSTS ABOUT EGAS
See more Twitter and blog posts on IJACK's media page
---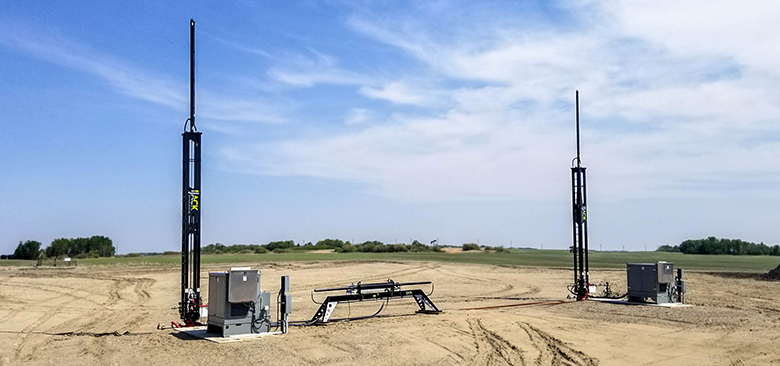 UNOGAS packages IJACK's innovative UNO™ automated hydraulic lift technology with our advanced EGAS™ casing gas compression system: for the most economical integrated solution on the market Driven by one power unit, UNOGAS is available in multiple sizes to meet your production volumes.
THE UNOGAS ADVANTAGE
Complete automated hydraulic pumping unit and gas compressor package
Both units share a power unit, yet work independently
Increased safety:

Fewer moving parts
No breakaway points
Handles liquids with ease

Moves 4X more gas than a comparable beam mounted compressor
More cost effective than a conventional pumping unit + beam mounted compressor
Easier to maintain than a beam mounted gas compressor
Available IJACK RCOM remote monitoring system
---
Keeping you on top of well performance.
No matter where your site is. No matter where you are. You are always in control. IJACK RCOM™ remote control and monitoring shows you precise, comprehensive, up-to-the-minute operating data, historical trends, compression cards, alarm logs and the ability to remotely control your units.
RCOM also includes an alerting system via email, SMS text messages, or phone calls to alert you of any problems such as power outages, or potential problems such as suction pressure spikes, and guide you on steps to be taken. Custom alerts can be created for any metric of interest, and configured from myijack.com.
Armed with this key information, you can analyze data and make the required changes to improve performance, efficiency and profitability.
Learn More About RCOM